Equus Horseback Riding, St. Croix, USVI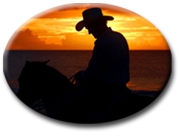 You will find some great horseback riding adventures on St. Croix in the US Virgin Islands. You can take a ride up into the lush hills overlooking Cane Bay and Ham's Bluff and end up with a swim on the back of your horse at sunset! How much better does it get than that?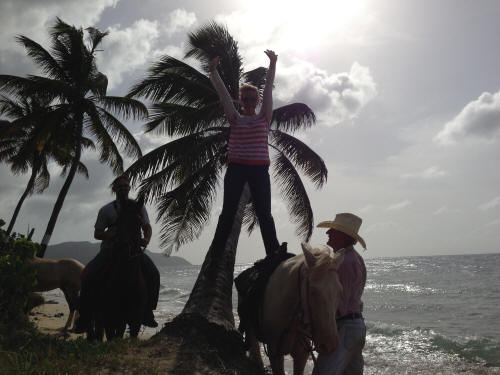 That's Stephen O'Dea above overlooking Cane Bay
and giving some horseback riding instruction below.
Have you ever gone for a sunset swim on the back of a horse?
What are you waiting for?!?