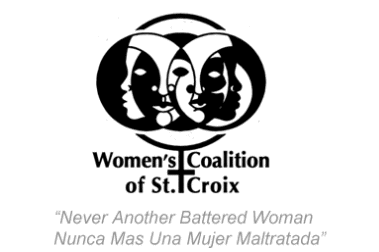 The Women's Coalition of St. Croix provides advocacy, programs and services to end all forms of violence and oppression by promoting equality for all.
They implement their mission in the community by providing crisis intervention services and counseling for victims in both English and Spanish. They train volunteers as advocates for victims in crisis, provide a 24-hour, year-round advocate program to assist men, women, and children victims of rape, domestic violence and other violent crimes and conduct self-help support groups for women and teen girls in the second stage of crisis and adult survivors of incest.
They also provide temporary safe housing, emergency aid, food and clothing to victims and their children and conduct specialized training seminars to sensitize police, hospital and social service personnel to the needs of victims.
The Women's Coalition of St. Croix offers referrals, advocacy and support for victims involved with the hospitals and other community agencies and provide community education and public speakers on the subjects of domestic violence, rape, child molestation, conflict resolution, date rape, and women's health issues.
Women's Coalition of St. Croix
33rd Annual Women's Race - June 4, 2017